Price Beat Guarantee
Here at Shantana being a family run business we fully understand the need for your dollar to go as far as possible. To ensure we are as competitive as possible we check our prices every 3 months on all our top selling items to make sure of that. With that said sometimes we miss things and so we have introduced our Price Beat Guarantee (PBG) to make sure that our customers never pay more for choosing Shantana.
What items does the 5% reduction apply to?
Our guarantee applies to all identical products that are:
Stocked at Shantana
In stock at our competitors and
Not excluded from the PBG (see below)
What is excluded from the Price Beat Guarantee?
Cashback and coupon offers (i.e. supplier cashback or reduced price available via paper coupon or electronic codeword)
Commercial quantities and pricing (i.e. a reduced price not available to the public)
Stock liquidations (i.e. competitor clearance products or goods sold by a business placed into receivership)
Trade quotes and account customers
How do I obtain the 5% reduction?
Ensure you have read the Terms and Conditions in full, you can then obtain the PBG, either via email, SMS or in store.
1. Record the price
This can be a catalogue clipping, screenshot on your phone, webpage, written quote or similar. For quotes received over the phone we must be able to verify this ourselves. Make sure it includes GST & delivery.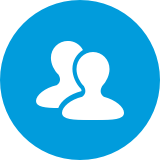 2. Let us know
Give us a call, send a us an SMS, write us an email or even pop into the store with your record of the cheaper price.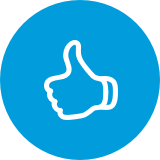 3. Match and Save
Once approved, (This can take a few days) we'll give you 5% off the matched price and you'll head home happy.
As always please feel free to call us on 4751 3977 of you have any questions at all and don't forget to read the terms and conditions